A Testing 24 Hours For Maximum City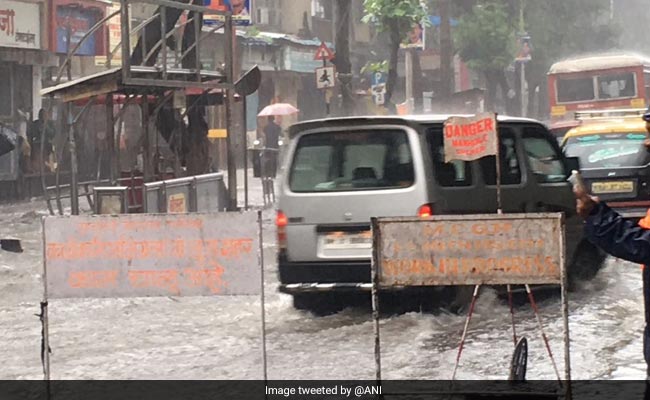 With the rains in Mumbai unprecedented since 2005 in it's ferocity, the city braces itself for another testing 48 hours.
Since Mumbai struggled in waist-deep water yesterday, pummelled by what weathermen believe could be the worst rain since July 2005. People were urged to stay home unless it was 'absolutely necessary' to venture out.
The city received NINE times more rain than the average yesterday, submerging most of the city in a scene out of an apocalyptic movie. The low-lying areas were completely immersed in water, with thousands of cars abandoned as they became pointless to use. The famous Mumbai locals were paralysed, with numerous people abandoned at stations.
"It isn't a panic situation but only step outside your house is absolutely necessary," said Aditya Thackeray, whose Shiv Sena party controls the city's civic body BMC. The BMC, inevitably, has come under heavy criticism for it's hapless stance during the rains.