Nirbhaya Gangrape Verdict
Supreme Court confirms the death penalty of the four convicts in the Nirbhaya gangrape case.
In 2013, a trial court had awarded the capital punishment to the convicts which was later challenged in the Delhi High Court. Delhi High Court had also upheld the trial court's decision, however, the four convicts- Akshay Thakur, Vinay Sharma, Pawan Gupta and Mukesh had made an appeal to the Supreme Court against the capital punishment. However, the court today upheld the original decision.
Of the 6 accused in the case, Ram Singh, the bus driver, was found hanging in Tihar jail. Another one, who was a juvenile at the time of the crime, walked out free after serving three years at the correction home. This had sparked a public outrage which led to the change in the juvenile age from 18 to 16.
On the unfortunate night of December 16, 2012, a 23-year-old medical student was gang-raped and tortured on a moving bus in Delhi. The woman succumbed to her injuries 
13 days later
 in a Singapore hospital.
The incident had shaken the entire nation and spearheaded a fresh debate on women safety in the country.
According to a leading daily, Nirbhaya's mother had said, "We have full faith in the judicial system and I am sure that the Supreme Court will announce death sentence in its verdict for the guilty. I am sure the Supreme Court will give justice to my daughter. This will set an example for the world."
"They will be awarded death sentence. Leave Supreme Court, even God will not forgive such people," Nirbhaya's father had added.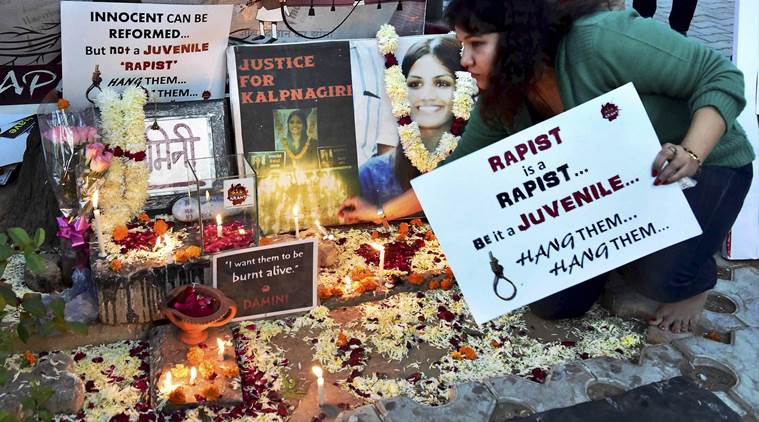 Now that the Supreme Court has confirmed the death sentence of the other four convicts, they are left with one more option that is to either file a review petition or seek a presidential pardon.